Obituaries
-Johnny David Kaster
-Jerry Lee Davis
-Yvonne E. Payne
-Mary Glen Campbell
-Maxine A. Watson
-Rita H. Sexton
-Betty J. Bowen
-Patrick J. Compeau
-Ronald E. Peck
-Dennis S. Lynch, D.O.
-Jonathan F. "Jon" Rasch
-Robert Tronge
-Mary A. Fisher
-Lawrence S. "Larry" Henski
-------------------------------------------------------------------------------------------------------------------
Johnny David Kaster
Gaylord, MI
Dec 10, 1956 - Nov 5, 2015

Johnny David Kaster, 58 of Gaylord, passed away at home on Thursday, November 5, 2015. Born in Highland Park, Johnny was the son of Robert and Della (Wood) Kaster.

Johnny was a lifelong carpenter. His family will remember how skilled he was with his hands; he was always there to help with the next building project. John loved to spend time with his grandchildren and had a laugh that no one will forget.

Johnny is survived by his former wife, Trish Holland Kaster; his children, Keith Holland, Karl Holland, Erica (Greg) Karfonta, Johnny (Jo) Holland, Randi Kaster, Torrey (Jillian) Kaster, Troy (Tina Gotwalt) Kaster, Krista Kaster and Jared Kaster; 14 grandchildren and his mother, Della Kaster of Hico, WVA. Also surviving are his brothers Steve Kaster and Mark Kaster. He was preceded in death by his father, Robert Kaster.
-------------------------------------------------------------------------------------------------------------------
Jerry Lee Davis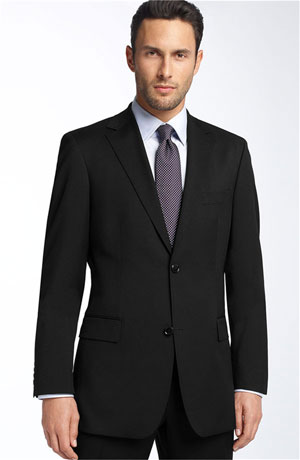 Wolverine, MI
Jun 7, 1940 - Nov 1, 2015

Jerry L. Davis, 75 of Wolverine, passed away at home on Sunday, November 1, 2015. Born in Anderson, IN on June 7, 1940, he was the son of Homer and Alice (Downing) Davis.

For 25 years, Jerry worked at Interlake Steel in White Lake before moving to Wolverine. He enjoyed spending time with his family, especially his grandchildren.

On October 7, 1994 in LasVegas, he married Leah McClain. Also surviving are his children, Jerry (Marlo) of Taylorsville, KY, Patty of Indianapolis, IN, Shelly (Benny) Nolan of Indianapolis, IN, John (Jamie) of Indianapolis, IN, Vance of Highland, Renee of Milford; brothers and sisters, Alice Gibbs, Marion, Merideth (Rita), Chester (Anita), Timmy (Lynn), and Donnie (Charlotte); 21 grandchildren; 9 great-grandchildren; and special nieces, Koreena Dunbar and Linda Borcsani.

He was preceded in death by a step-son, Joey Sanford; and brothers, Homer and Gene.
-------------------------------------------------------------------------------------------------------------------
Yvonne E. Payne
Houghton Lake, MI
Aug 30, 1952 - Oct 31, 2015

Yvonne E. Payne, 63 of Houghton Lake, passed away on Saturday, October 31, 2015 at Hilltop Manor in Roscommon. Survivors include Virginia "Ginny" Newhouse of Gaylord and Terry Woods of Prudenville. Her family will remember her privately.
-------------------------------------------------------------------------------------------------------------------
Mary Glen Campbell
Petoskey, MI
May 7, 1946 - Oct 31, 2015

Mary Glen Campbell, 69 of Petoskey, passed awat at McLaren Northern Michigan Hospital on Saturday, October 31, 2015. Mary moved to northern Michigan in 1993 from her native Scotland. She lived in Boyne City for a time before moving to Petoskey. Mary worked in Petoskey at Kmart and later at Walmart, where she worked in the jewelry department. In keeping with her wishes, Mary's family will gather to remember her in her native Scotland.
-------------------------------------------------------------------------------------------------------------------
Maxine A. Watson
Gaylord, MI
Mar 16, 1938 - Oct 30, 2015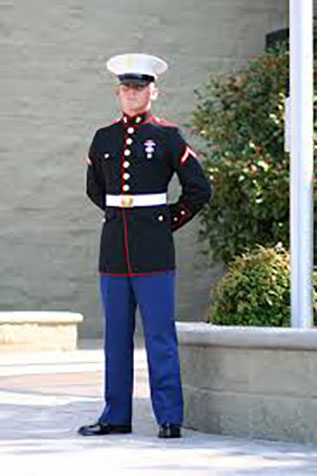 Maxine A. Watson, 77 of Gaylord, passed away at home on Friday, October 30, 2015. Born in Detroit on March 16, 1938, she was the daughter of Howard and Ramunda (Bennett) Bell.

Maxine enjoyed being a mother, grandmother and homemaker. She loved spending her time with the loves of her life, her grandchildren. She also enjoyed fishing and bird watching.

Maxine married Ervin L. Watson on June 10, 1960. He preceded her in death on October 9, 2003. She was also preceded in death by her parents; a brother and sister-in-law, Richard and Betty Bennett; a sister, Sharon Masella and brother-in-law and sister-in-law, James and Janice Miller.

Maxine is survived by her children, Randall (Darla) Watson of Fremont, IN, Tina Watson of Gaylord and Ervin Watson Jr. of Grayling and her former son-in-law, Tim Canfield of Roscommon; grandchildren, Scott, Sara, Michelle, Christopher, Aimee, Gavin, Timothy Jr.(Shelley), William, Joseph, Joshua and Michael; and great grandchildren, Jaylan, Jazman and Greg Jr. She is also survived by her nephew and nieces that she helped raise, James Ryan, Barbara Cudia, Maxine (Mark) McIlhagga and Sherri (Tom) Ryan as well as many other nieces, nephews and great nieces and nephews.
-------------------------------------------------------------------------------------------------------------------
Rita H. Sexton
Gaylord, MI
Jun 20, 1936 - Oct 29, 2015

Rita H. Sexton, 79 of Gaylord, passed away on Thursday, October 29, 2015 at Tendercare Gaylord. Born on June 30, 1936 in Royalton, MN she was the daughter of Louis and Josephine (Peterick) Posch.

Rita was a retired legal and corporate secretary. She enjoyed public service, camping, traveling and music.

She is survived by her son, Mark Krueger and a granddaughter, Danielle Krueger both of Lakeville, MN; and a brother, Robert Posch of Bonita Springs, FL.

In keeping with her wishes, her family will remember her privately. Those who wish are asked to consider memorial contributions to the Salvation Army.
-------------------------------------------------------------------------------------------------------------------
Betty J. Bowen
Petoskey, MI
Feb 25, 1928 - Oct 20, 2015

Betty J. Bowen, 87 of Petoskey, passed away at home at American House, on Tuesday, October 20, 2015. Born on February 25, 1928 in Wellston, Ohio, she was the daughter of Joseph and Florence Bowen.

Betty lived and worked in Akron, Ohio for many years. At the age of 55 she retired from B.F. Goodrich Manufacturing Company. In 2012, she moved to Petoskey to be closer to her daughter, Rebecca. For 3 years she lived at the American House. She enjoyed reading, making crafts and spending time with her family.

She is survived by her daughter, Rebecca (Christopher) McCray of Petoskey; grandchildren, Vanessa, Benjamin (Nicole), Mischa and Victoria; brother, Byron Bowen of Akron, OH. She was preceded in death by her parents.

Private funeral services and visitation celebrating Betty's life will take place at Berean Bible Church in Topinabee with her family. Interment will take place at Riggsville Cemetery.
-------------------------------------------------------------------------------------------------------------------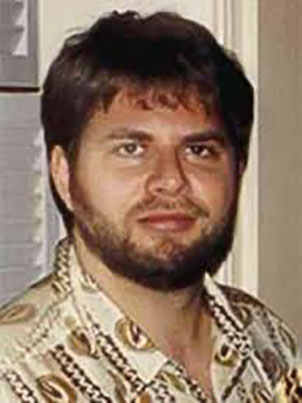 Patrick J. Compeau
Gaylord, MI
Feb 25, 1960 - Oct 14, 2015

Patrick J. Compeau, 55 of Gaylord, passed away at home on Wednesday, October 14, 2015.

Born in Houghton, MI on February 25, 1960, Pat was the son of Robert and Antoinette Compeau. Pat grew up in East Lansing and graduated from high school there.

He also lived in Traverse City and Kalkaska before moving to Gaylord. Pat worked for a number of other companies before joining K-byte in Gaylord which later became Reptron. He was a member of the NRA and enjoyed firearms; he also enjoyed boating and being on the water. Pat was an avid Detroit Lions and Red Wings fan.

Pat is survived by his wife, Suzanne who he met in Gaylord in 1989; his son, Patrick J. Compeau Jr. of Gaylord and a stepson, David VanDenHoek of Colorado Springs, CO; a brother, Mike Compeau and a sister, Julie Compeau both of Traverse City; several nieces and nephews and great nieces and nephews.

Pat's family will remember him privately. Those who wish are asked to consider memorial contributions to the family, through the funeral home, P.O. Box 249, Gaylord, MI 49734.
-------------------------------------------------------------------------------------------------------------------
Ronald E. Peck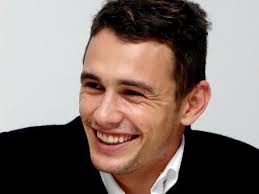 Gaylord, MI
Feb 10, 1940 - Oct 13, 2015

Ronald E. Peck, 75, of Gaylord died at home on October 13, 2015.

Ron was born in Gaylord on February 10, 1940, to Grover and Agatha Peck. He graduated from St. Mary's High School and attended Aquinas College and Central Michigan University before joining the U.S. Postal Service where he served for 37 years as a Rural Carrier and State Steward.

Growing up in Gaylord, Ron and his buddies hunted, fished, and camped. He and his faithful dog Corky had many adventures together, the most infamous of which was when Corky got picked up by the local dog catcher for the umpteenth time. Certain that Corky was unjustly imprisoned, Ron set out to rescue him. In the middle of the night, he broke into the pound and freed Corky -- and all the other dogs as well.

Ron was a man of many talents. As a young man, he produced, directed, and starred in several home movies with his younger brother Ken. His early films were of the western or pirate variety. Ron also dabbled in magic and could amaze friends and family with many magic and card tricks. Some of his later films featured magic, and his grandkids still love to watch "The Dance of the Muffin Tin."

Ron was very active in the Gaylord community, having an instrumental role in starting the Gaylord Community Center. He served on the Zoning Commission for several years and also as a volunteer fireman and ambulance driver. He was a member of the Knights of Columbus from the age of 19 and served as chair for the St. Mary Cathedral CSA drive. After his retirement from the Postal Service, he and his wife Irene started a tutoring business and helped dozens of area school kids.

Over the years, Ron enjoyed many hobbies, including bowling, maintaining a meticulous lawn, decorating the house with Christmas lights (adding more every year), playing pinochle (he was always the scorekeeper), and many other games. In fact, Ron invented his own card game called "White Lightning," and if you ever played it, you understood why he called it that.

Ron loved his 50's music, Gene Autry, and Michigan State. He was handy with a tool and could fix anything. Several years ago, convinced that his water bill was too high, he took it upon himself to figure out the cubic measurements of water usage, conducted several experiments to prove his theory, and presented the results to the Water Department. His water bill was subsequently lowered.

Ron also enjoyed snowmobiling, golfing, and fishing. Once while ice fishing with an old family friend, the ice gave way, and the old family friend was in trouble. Maneuvering ever so slowly and carefully along the ice while on his belly, Ron was able to pull out the friend from the icy water. After that incident, Ron always felt he had a little bit of extra pull with the big guy upstairs since that old family friend happened to be a priest.

Ron is preceded in death by his parents, Grover and Agatha Peck, his sister Diane and brother-in-law Kenneth Fitzek, and his brother and sister-in-law Kenneth and Yong Peck.

Ron is survived by his wife of 54 years, Irene, and his five daughters: Jacqueline (Edward) Westerhof, Kathleen (Dean) Haueisen, Julie (Rich) Giddens, Ronalee (Patrick) Henderhan, Kelly (Andrew) Hennessey. Ron is beloved Papa to grandchildren Nicholas and Taylor Westerhof, Michael and Jack Haueisen, Bailey and Andrew Giddens, Findley Henderhan, and Sierra Spurlock. He is also Uncle Ron to all his special nieces and nephews.

Heartfelt thanks to Toni, Kim, Laura, and Dr. Michelle LaFave for their wonderful care of Ron during these past months.
-------------------------------------------------------------------------------------------------------------------
Dennis S. Lynch, D.O.
Gaylord, MI
Apr 19, 1935 - Oct 6, 2015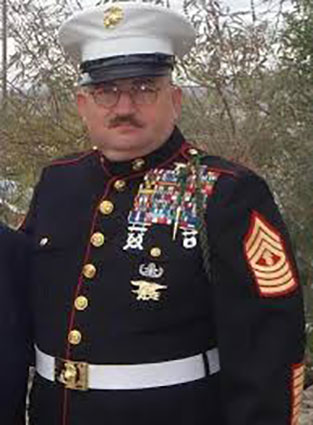 Dennis S. Lynch D.O., 80 of Gaylord, passed away on Tuesday, October 6, 2015 at Aspen Ridge Retirement Village.

Born April 19, 1935 in Detroit, he was the son of Sylvester and Margaret (Jarvis) Lynch. Dr. Lynch was a graduate of the University Of Detroit High School. He received a B.S. Degree in Chemistry from the University of Detroit and later graduated from Kirksville College of Osteopathic Medicine in Kirksville, MO in 1961.

In 1965 he completed his residency at Riverside Osteopathic Hospital in Trenton. After practicing in Detroit for a few years, he practiced in Pontiac where his Internal Medicine office was located for 40 years, until his retirement in 2005. He devoted his entire life to medicine and his patients were as devoted to him as he was to them. He was a Fellow in the American College of Osteopathic Internists and a Lifetime Achievement award winner in the Michigan Osteopathic Association.

Dr. Lynch and his wife, Pam moved from Milford to Vanderbilt upon his retirement from practice. He enjoyed playing golf and was a member of the Gaylord Country Club and the Otsego Club; a member of St. Andrew Episcopal Church and an avid Notre Dame fan. He enjoyed following Fighting Irish football.

He is survived by his wife, The Reverend Pamela Lynch, whom he married on October 10, 1987. Also surviving are his children, Christopher Lynch of The Villages, FL, Kevin (Linda) Lynch of Grosse Pointe Woods, Colleen Lynch of Traverse City and Brian (Beth Bakotic) Lynch of Midway, KY; 6 grandchildren, Charles, Emma, Brennan, Michael, Anna Lisa and Ainsley; and his former wife, Mary Alice Lynch, of The Villages, FL. He was preceded in death by his parents; his son, Dennis F. Lynch; his daughter-in-law, Maria Lynch; and his sisters Margaret Williamson and Madeline Harrison.
-------------------------------------------------------------------------------------------------------------------
Jonathan F. "Jon" Rasch
Boyne City, MI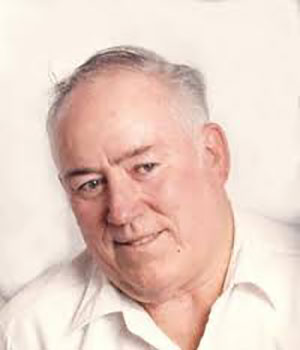 Jul 17, 1948 - Oct 3, 2015

Retired Pastor Jonathan F. "Jon" Rasch, 67 of Boyne City, passed away on Saturday, October 3, 2015 at Hiland Cottage in Petoskey after a brief illness. Born on July 17, 1948 in Petoskey, he was the son of Frederick and Pauline (Erno) Rasch. Raised in Boyne City, Jon was a 1966 graduate of Boyne City High School.

After attending Bible College, Jon was a Church of the Nazarene pastor in Gaylord, Hart, Mancelona, Alpena and Flushing as well as in Antigo, WI and Benson, AZ. Jon and Paula lived in Arizona for 20 years. He was employed by Benson Public Schools for 10 years, retiring in 2009 and returning to Boyne City. Jon had a love for his family and just enjoyed time together. He also enjoyed playing guitar and singing.

On June 6, 1969 Jon married Paula M. Engle, and she survives. Also surviving are his children, Tam (Randy) Smith of Yukon, OK, Lisa Benton of Benson, AZ, Amy Rasch of Fennville and Byron Rasch of Minnetonka, MN; eight grandchildren, Alannah, Logan, Alexis, Brendon (Kourtney), Courtney, Riley, Kaylee and Mackenzie; a brother, David (Debbie) Rasch and a sister, Sue (Harold) Brooks both of Boyne City and several nieces and nephews.

As he requested, the family will remember Jon at a gathering of family and close friends. Those who wish are asked to consider memorial contributions to Hiland Cottage.
-------------------------------------------------------------------------------------------------------------------
Robert Tronge
Hillman, MI
July 10, 1980 - Dec 25, 2014

Robert Tronge, 34, of Hillman Michigan was killed in a car accident on December 25, 2014. He married wife Jessica Thompson on July 4, 2001 and is survived by his loving wife of 13 years and 2 children, Ronald Tronge and Sara Tronge.
Robert was a member of the VFW and enjoyed socializing with friends and volunteer in the community. Above everything, he enjoyed his time spent with family and friends and will be dearly missed by them all.
Funeral services for Mr. Tronge were Jan 3, 2015 at Green Funeral home in Hillman, Michigan. Pastor Peter Thiel officiated. In lieu of flowers, the family has suggested memorials to the Bethlehem Lutheran Church.
-------------------------------------------------------------------------------------------------------------------
Mary A. Fisher
Petoskey, MI
Jun 17, 1915 - Aug 31, 2015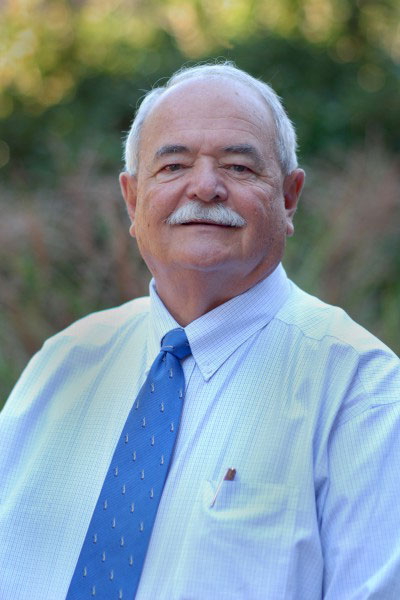 Mary Agnes Fisher passed away at Hiland House hospice in Petoskey, Mich. on Monday, August 31, 2015. She lived independently in her Petoskey condo until she was hospitalized 11 days before her death. Family and friends celebrated her 100th birthday at a luncheon at the Bay View Inn on her birthday, which was a great delight for her. She was thrilled when her 100th birthday picture appeared on the front page of the Petoskey News-Review.

She was born in Whitesands, Saskatchewan, Canada on June 17, 1915, to Michael and Katryna Trish, who had immigrated there from Galacia, Austria in 1907 for the promise of land to farm. She was the seventh of eight children. Her mother died when Mary was two and, with so many young children and with only a subsistence-level farm, her father placed the four youngest children in the Catholic orphanage in Yorkton, Saskatchewan. One brother was immediately adopted. Mary was sent to several foster homes (i.e., farm families where she was expected to work for her keep), but never formally adopted and remained in the Canadian Child Welfare System until she was 18.

Mary then worked in and around Regina and Saskatoon for a few years, primarily clerking in department stores. She saved enough for train fare, about $30, and traveled alone across Canada to Windsor, Ontario. There she met her future husband, William Fisher of Detroit, who was visiting with mutual friends in Windsor. They were married in September, 1940. They lived in Detroit for a short time before relocating to Lake Orion, Mich. where they raised their family.

In 1983, Mary was taken on a trip to Guatemala by one of her daughters to visit her daughter's friend who lived in Antigua, Guatemala. Mary was a bit apprehensive about the flight from New Orleans to Guatemala City in a somewhat rickety plane of the Guatemalan national airline, so once aloft her daughter ordered a rum-and-coke for her. It tasted so good, Mary asked for a second one. Mary, not being used to alcohol, had a very happy flight.

As an adult, Mary was reunited with several of her siblings, but because of the distances involved, saw one or another of them only rarely. In 1974, she traveled to Saskatchewan with her two daughters to meet her oldest brother. Shortly before that trip, she learned that the brother who had been adopted from the orphanage had been found and she was also able to meet him for the first time.

Although her education was sporadic and limited, Mary was an avid reader of non-fiction, loved classical music, and was a stickler for proper grammar. She eschewed television in favor of National Public Radio programming, and followed national politics closely.

Mary and her husband bought a cabin in 1972 in Ontario, on a large lake in a very remote area, inhabited primarily by Cree tribal members. The cabin had no electricity or indoor plumbing and was accessible only by water. Cooking, primarily fish caught that morning, was done on an old wood-fired stove, and water was carried from the lake to the cabin in buckets for washing and drinking. They would spend their summers there, which Mary continued to do after her husband's death in 1982. She spent every summer there alone until she was 83. After that, she would be taken there with one or another of her children for short stays. She often said that those summers at the cabin were the best times of her life.

She is survived by daughters Kathleen Fisher (Donald) and Mary Ready, sons William, Jr. (Marcy) and Michael, and granddaughters Christine and Nicole.

The family has decided that because the birthday luncheon in June gave her family and friends warm memories of her to remember there will be no local memorial service. In accordance with Mary's wishes, her ashes will be taken to her beloved cabin in Canada for a private family service.
-------------------------------------------------------------------------------------------------------------------
Lawrence S. "Larry" Henski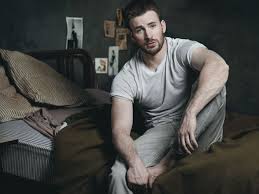 Vanderbilt, MI
Dec 14, 1950 - Aug 15, 2015

Lawrence S. "Larry" Henski, 64 of Vanderbilt, passed away at Hiland Cottage in Petoskey on Saturday, August 15, 2015. Born in Alpena on December 14, 1950, Larry was the son of Joseph and Jane (Romel) Henski.

Larry was preceded in death at a very young age by both of his parents. He was raised by his aunt and uncle, Bridget and Stanley Gorlewski in Metz and graduated from Rogers City High School in 1970.

After attending trade school in Alpena for a couple of years, Larry moved to Gaylord to work for Champion, which later became Georgia Pacific. On November 3, 1973 he married Connie Wisniewski at St. Casimir Catholic Church in Posen. After moving to Vanderbilt, Larry continued to work at Georgia Pacific. He also owned Henski Sales & Service in Vanderbilt, a Husqvarna dealer and small engine repair shop.

A parishioner at Holy Redeemer Church in Vanderbilt, Larry also loved his family and his many friends. He will be remembered for his friendly, giving nature as he was always there to help out. An avid Detroit Tigers fan and he also enjoyed spending many hours riding "the general", his Jacobsen tractor around his property listening to his favorite music. .

Surviving is Connie, his wife of almost 42 years; his four children, Andrea (Paul) Sherlock of Aurora, CO, Wendy (Don) Black of Boyne City, Steven Henski of Gaylord and Jacob (Karlee) Henski of Interlochen; grandchildren, Kayla, Carley, Jenna, Reese, Cash and Lucy; sisters, Geraldine, Shirley, Joyce and Lori; brothers, Danny and Johnny and many nieces and nephews. Larry was preceded in death by a sister, Mary; and brothers, Richard, Eli, Joe, Tommy and Jimmy.